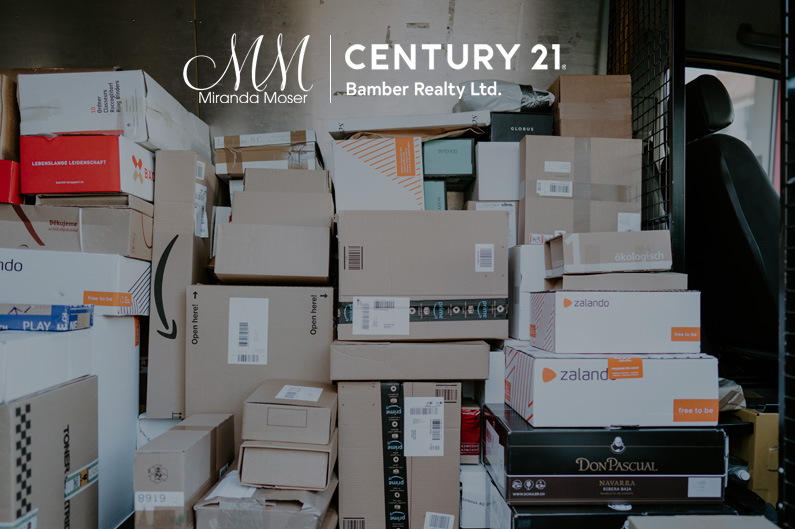 14 Jun

Address Change Checklist With Your Real Estate Agent in Calgary!

As your real estate agent in Calgary, I know how difficult it can be to move homes. From packing to setting up your utilities, moving is a stressful process. One of the most important parts of moving to a new home is remembering to change your address. Although many companies have switched to online mail, there are still a few places that require your home address. For instance, your workplace, the government, postal services, etc. So, before you move, it is important that you update your address. In this article, I will be going over an address change checklist. Follow along below to learn more.
Where to Change Your Address When Moving Homes?
When moving homes, it is a good idea to change your address right away. This way you don't have to deal with mail going to the wrong home or missing important letters. Thankfully, in today's digital world, changing your address can be done relatively quickly online. However, some places may require you to visit in person in order to make this update. Below I've listed some of the main places where you will want to change your address:
The Canada Revenue Agency

– You can update your address easily online in your account settings.

Canada Post

– forward your mail to your new address so that you don't miss any important information. It's best to do this a few weeks before you move.

Your Bank/Credit Bureau

– You'll want to visit your local branch to ensure that your address is up to date once you move. Some banks will allow you to change this information online.

Insurance Company

– All home, rental, and car insurance should be updated to reflect your new home address.

Your Workplace

– Before you move, it is important that you remember to notify your employer of your change in address. This is necessary for tax purposes and employment insurance.

Medical

– Any doctors, dentists, orthodontists, chiropractors, specialists, or other health professionals should be contacted to update your new address. Don't forget about veterinarians if you own pets! 

Memberships and Subscriptions

– Places like the gym, food delivery services, and clubs will need to be notified of your new home address.

Utilities

– This one may seem obvious, but be sure to change your address for all utilities including Internet and TV.

Education

– If you are a student at an educational institution, it is important that you change this information by visiting an administrator or doing it yourself online. 
Contact a Real Estate Agent in Calgary Today!
For more guidance on what to do before you move homes, contact me today. I'd be happy to help guide you through the moving process! For more information on homes for sale in Calgary, be sure to check back next month. Additional advice and support can be found on my social media page here! Feel free to reach out with any questions or concerns about moving to real estate in Calgary. I look forward to working with you in the near future.