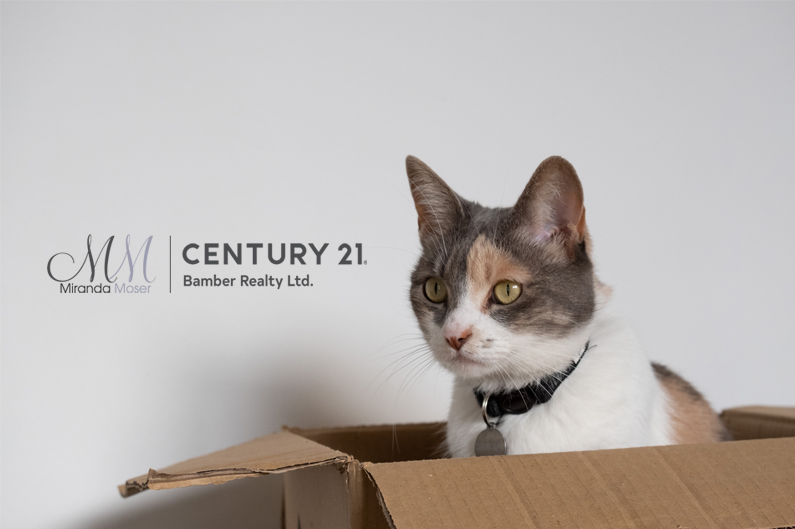 17 May

Calgary Real Estate Agent Goes Over How to Make Your Moving Day Painless?

Moving to a new home is an exciting time. However, packing and unpacking can be incredibly stressful. Without proper planning, your moving day can go from good to bad really quickly. To avoid moving day chaos, there are a few things that you can do ahead of time to prepare. In this article, I will be going over my top tips for moving that I've learned as a Calgary real estate agent. Follow along below to learn more!
Tips for an Easy Move!
Before moving day, it is important to make a plan. This step seems rather self-explanatory, but many experienced movers still leave out lots of important details. Set up your plan a month prior to your move so that you have time to do things at a reasonable pace. If you are planning on hiring a moving company, don't put it off until the last minute! Movers tend to be booked up on the first and last days of the month, so keep this in mind. While you are creating your plan, be sure to include what you will do on your first night in your new home. Will you need to stay with family until things can be set up? Or, do you plan on getting your bedroom arranged on the same day? What will you eat? These are all questions you should ask yourself when coming up with a moving plan. 
The way that you pack can make all of the difference in how your move goes. Store your items in durable boxes and be sure to take necessary precautions with fragile items. Be sure to label your boxes and keep things as organized as they can be. This will make your unpacking much easier. And, it will help ensure that your movers deliver your boxes to the correct room in your new home.
Take Care of the Little Things Before You Move
If you get the chance, it is worthwhile to make small repairs and renovations to your new home prior to moving in. Things like repainting, fixing appliances and deep cleaning are all things that are best done while there are no items in the home. Plus, it is much easier to move into a home that is fully functioning!
Contact a Calgary Real Estate Agent Today
For more guidance on how to prepare for your move, contact me today. As your Calgary real estate agent, I'd be happy to help guide you through the moving process! For more information on homes for sale in Calgary, be sure to check back next month. Additional advice and support can be found on my social media page here! Feel free to reach out with any questions or concerns about moving to real estate in Calgary. I look forward to working with you in the near future.